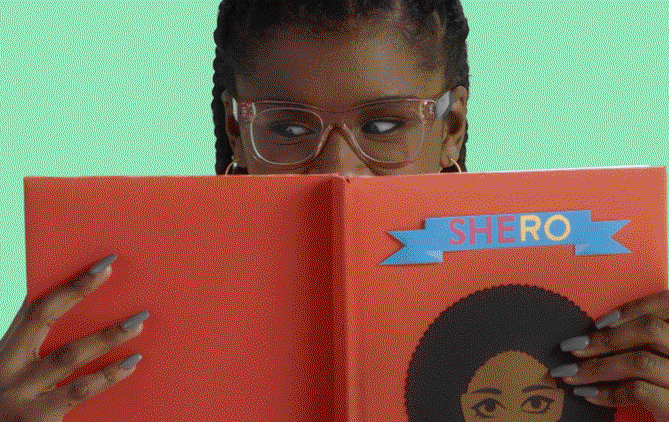 In my case, this is so true. When I think about fostering a love of reading, I must give my parents credit because they provided my first examples of reading. Winfred and Betty Hope were first generation college students and they valued education above all. They set a standard in our home and passed down a legacy of reading onto me and my sister, Tracey.
In our formative years, my mom (an educator) and my dad (a minister) would literally stop all of the fun and games outside with friends to make my sister and I come into the house so we could go through verbal exercises of sounds and letters, and eventually words, phrases, sentences, and paragraphs. This was coupled with an hour or so of writing practice and drills. Thus, my initial education, prior to my formal one, started at home.
As an advocate of early learning, I am also thankful for my kindergarten teacher, Mrs. Sarah Cloud, who formed a half-day community school (which today would be considered Montessori schools). Community school meant I had 'early access' to pre-K and kindergarten curriculum; which placed me on a lifelong path of advanced learning and reading along. Mrs. Cloud's standards were high & excellence was very important to her. There were no shortcuts in her school — Just HARD WORK! All the parents supported the efforts of her school, which I believe is an added benefit to any learning environment or institution. [Takeaway: Parental involvement and family engagement are essential.] I have fond memories of graduating with my childhood friends, feeling fully prepared for 1st grade.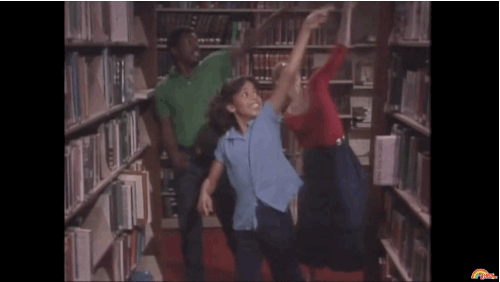 Another game changer for us was the public library. As kids, Tracey and I would go to the library every Saturday to check out bundles of books to read. We each had our own library cards with special code names on them; My code name was 'California Queen', and my sister's code name was 'California Princess'. We felt a sense of wonderment and empowerment with our library card — which unlocked additional opportunities for reading exploration. Therefore, I know firsthand the power of libraries and how they can transform lives… largely because of how much it changed mine!
Finally, I must also pay homage to our Baptist church upbringings for offering a gateway to not only reading, but also to reading aloud. As a preacher's kid (and for any kid in or even visiting our congregation), there were multiple chances to engage in read alouds: whether it be Sunday school lessons, morning announcements, theatrical plays, oratorical contests, choir rehearsals, and of course monologues for Christmas and Easter services. The "old school" educators and extraordinary folks were there at every rehearsal; and they made it a point to have us stand up and read with fluency, accuracy, expression, and conviction.
"Children are made readers on the laps of their parents" – Emilie Buchwald States
As I reflect, I recognize the core components that guided me then, became the blueprint for my sons now. They include:
Practice and repetition,
Book choice,
Interactive reading and read alouds,
Writing and
Family/community engagement.
To this day, reading is still one of my favorite things to do. It's a legacy that I will forever cherish and one that I've passed on to my sons too.
#me3project Discussion Starters:
What ways can you instill a love of learning in your own home?
Do we need to create some of our own?
---
Helen H. Kimbrough
Helen H. Kimbrough is from Athens, Georgia, and is a graduate of Hampton University. Helen resides in Charlotte, North Carolina, with her husband and sons. Her background and experience consists of marketing, sales, and promotions. However, her greatest achievements are her roles as a mother, wife, daughter, sister, motivator, and friend.
Since the release of her multicultural children's books, Ocean Waves and Other Tales & Play Dates and Other Tales, Helen has committed herself to interactive storytelling, writing, and literacy initiatives on behalf of children. She is an advocate on the importance of reading and offers simple, yet impactful advice on engaging children to read. Helen's primary goal is to make reading fun and interesting for all children and families.